Moderator: Fran
---
Beheerder

Posts: 1821
Joined: Wed 29 Jul 2009, 18:41
Location: http://www.avo-forum.nl
Contact:
Admin, algemeen account.
Vergeet niet de
regels
door te nemen. We zoeken trouwens nog steeds naar
moderators
. Durf je het aan? Meld je dan nu aan!
Kijk ook even naar AVO blog:
http://avo-blog.nl
---
---
Anime Freak

Posts: 15661
Joined: Thu 30 Jul 2009, 18:13
Location: Belgisch Limburg
Ik stem ook een 9!
Ookal zit ik niet echt meer in die stijl, still one of te best!
Zit je met vragen of opmerkingen? Je kan steeds bij mij (en mijn collega's) terecht via PM!
---
Otaku

Posts: 1025
Joined: Sun 02 Aug 2009, 13:43
Location: het West-Vlaamsche land
Contact:
Ze zijn beter dan ik verwacht had *schaam*
Van mij krijgen ze een mooie 8
BE the change you want to see in the world!
---
Otaku

Posts: 1209
Joined: Thu 27 Aug 2009, 18:54
Contact:
Ik heb ze een 8 gegeven, ben echt weg van ze! Ze hebben zoveel coole nummers! Vind hun melodie ook altijd erg leuk, die past gewoon perfect bij de lyrics!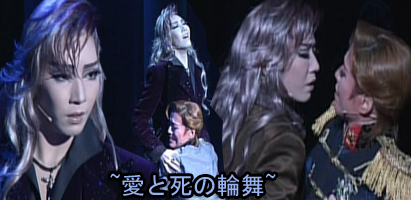 ---
Gemiddeld cijfer voor Girugämesh:
8,4
---