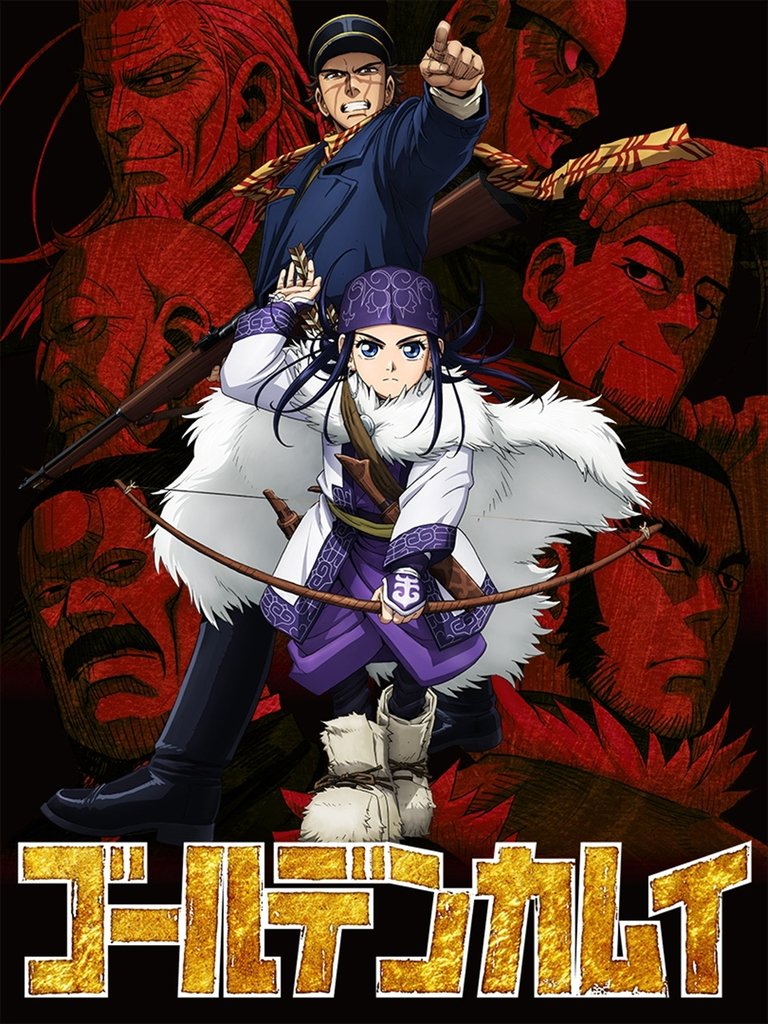 Saichi Sugimoto, een overlevende van de slag bij 203 Hill in de Russisch-Japanse oorlog, is een mijnwerker in Hokkaido geworden om voor de weduwe van zijn dode kameraad Toraji te zorgen. Hij hoort een dubieus verhaal over verborgen Ainu-goud dat is opgeborgen door een criminele groep en vindt per ongeluk aanwijzingen voor de locatie ervan. Nadat hij is aangevallen door de 7de Divisie van het Japanse keizerlijke leger en andere mysterieuze groepen, besluit hij naar het goud te zoeken samen met een Ainu-meisje, Asirpa, die hem redt uit de wrede noordelijke wildernis van Hokkaido.
Van het artikel Anime Lente 2018: 10 titels om naar uit te kijken! (
https://avo-magazine.nl/2018/03/anime-l ... te-kijken/
)
Wie is deze anime gaan volgen dit seizoen, misschien vanwege de muziek van Man with a Mission of The Sixth Lie?